The moderate messaging and lack of controversy aren't helping Trump to this point as Ron DeSantis is still leading in 2024 presidential primary polling. Supporters, whether they're simply being nostalgic or not, are hoping for a return to original form from Donald Trump, however, it's unclear whether that'll be the case or not.
Some have speculated that this could be Trump giving up on his more recent moderate approach, in hopes that he can revive the energy of his 2016 presidential campaign.
The photo edit used of Trump as a superhero, while goofy, could also be a reference to fan-edits made of Trump in 2015 and 2016.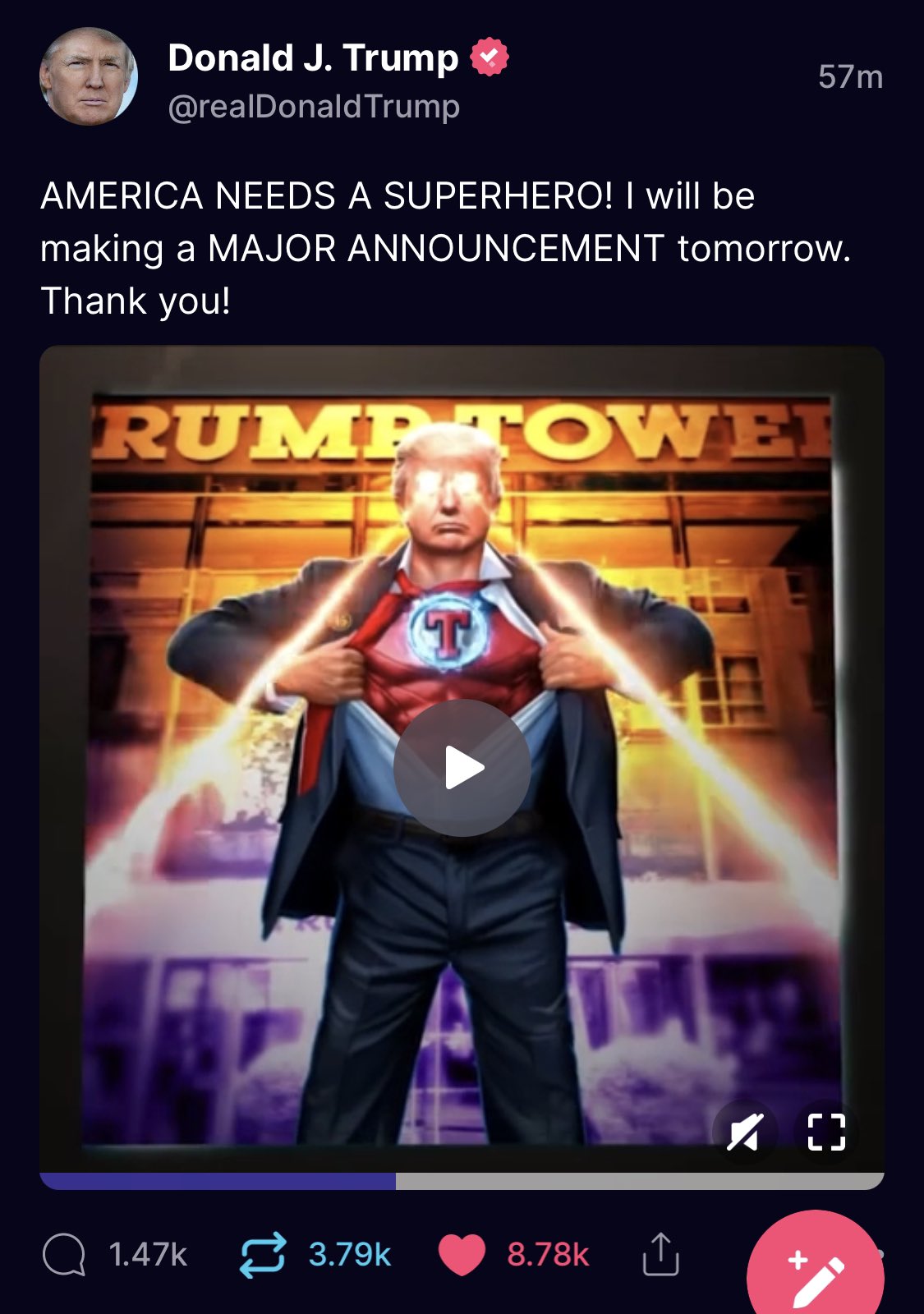 In 2016, edits like the following were used to create an image around Donald Trump. He wasn't just a candidate, he was a figure with a different arua. Photos of Jeb Bush, Marco Rubio and Ted Cruz dressed as superhero would be simply weird and off putting. However, for whatever reason, with Donald Trump it worked, and these images spread throughout the internet like wildfire.
In the case of both of these photos, Donald Trump would go on post both on his official Twitter: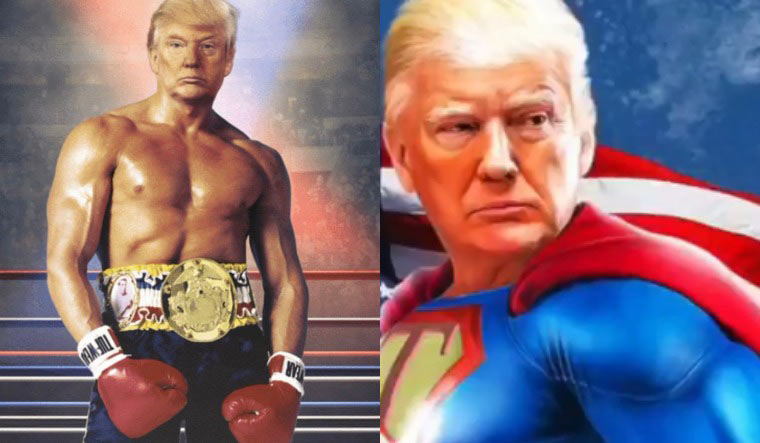 As Vox.com said while using this photo as their cover image, "To Trump fans, #MAGA is more than a slogan. It's an aesthetic." –
In recent years, Donald Trump has steered away from edits of himself being super-human. While some would prefer to keep it this way, Trump's ego helped propel him in his 2016 presidential campaign. While Trump has yet to comment on what the "MAJOR ANNOUNCEMENT" will be, this certainly remains a possibility since it's likely too early to announce a Vice President, and dropping out of the 2024 presidential race is