A letter from former President Donald Trump, dated January 19, 2021—just a day prior to his exit from the presidential office—has surfaced, unveiling the declassification of pivotal documents linked to the "Crossfire Hurricane" operation.
"Crossfire Hurricane" served as the undercover moniker for the counterintelligence probe launched by the FBI in July 2016. This investigation was primarily focused on exploring potential connections between Russian dignitaries and Donald Trump's associates during his candidacy for the 2016 Presidential election. The operation scrutinized whether there was involvement from individuals within Trump's campaign in the alleged Russian meddling with the electoral process.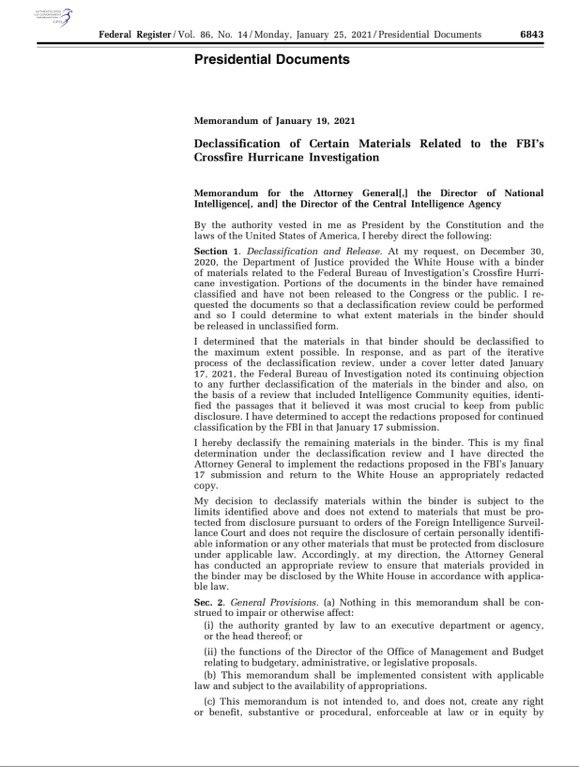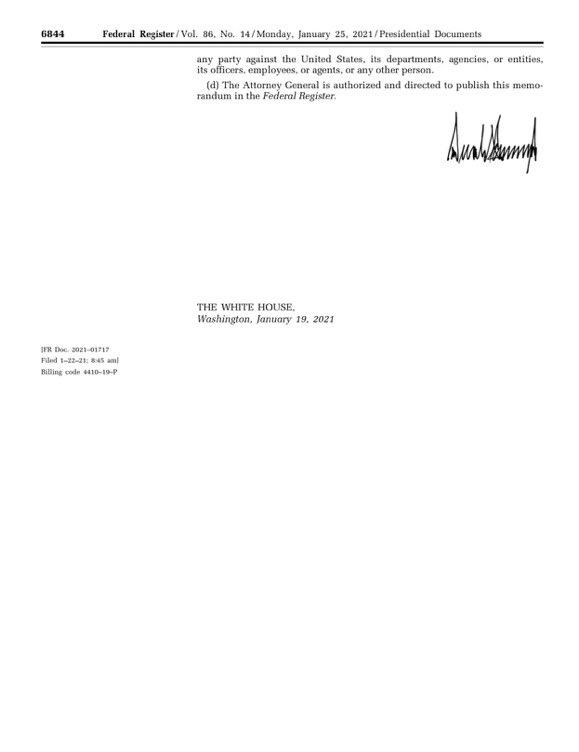 According to these newly revealed files, it appears that former President Barack Obama, incumbent President Joe Biden, and other high-ranking institutions such as the CIA, DOJ, and FBI might have undertaken surveillance operations targeting Trump and his campaign. These new revelations may also illuminate the motives behind the recent raid on Trump's Mar-a-Lago estate, raising conjectures about a potential effort to reclaim and control confidential evidence.
Given these revelations, the prospect of initiating a lawsuit against a former President for retaining classified documents seems particularly complex, particularly when those documents have been officially declassified by the President himself, an action he is legally empowered to perform at any time during his term. Furthermore, under the Presidential Records Act (PRA), these documents are typically expected to be declassified, which further complicates the matter.