Meta, the company formerly known as Facebook, launched Threads, a Twitter-like platform, which immediately sparked controversy. The platform aimed to provide a more organized and controlled alternative to Elon Musk's Twitter. However, on its debut, Threads exhibited apparent political bias by restricting access to Donald Trump Jr.'s account.
Users who attempted to follow the former president's son were met with a notification indicating that his account had either shared false information or violated community guidelines, as determined by independent fact-checkers. Interestingly, this notification was absent on Instagram, the platform powering Threads, implying that the responsibility for such actions rests with Threads itself.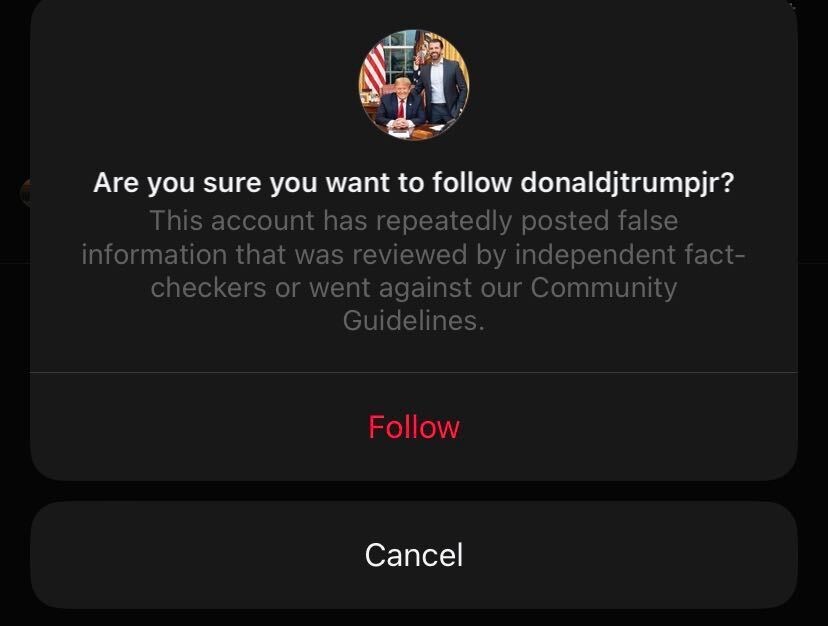 Threads was developed by Facebook as a direct reaction to Elon Musk's move to relax censorship on Twitter following his acquisition of the platform. The intention behind Threads was to cater to the needs of "creators and public figures" who desired a platform that functioned in a fair and congenial manner. However, it is probable that this portrayal masked a more stringent control over the content, as numerous conservative voices found themselves banned or suppressed shortly after Threads was launched. Elon Musk's stance against social media platforms censoring users in favor of the political left faced disapproval and resistance from left-leaning organizations.