At the recent Turning Point Action Conference, Former President Donald Trump emerged as the undisputed favorite, securing a staggering 87.5% of the votes in the GOP primary straw poll. Held in West Palm Beach, Florida, this event underscored Trump's continued clout within the Republican Party, with Florida Governor Ron DeSantis garnering a mere 4.3% of the votes.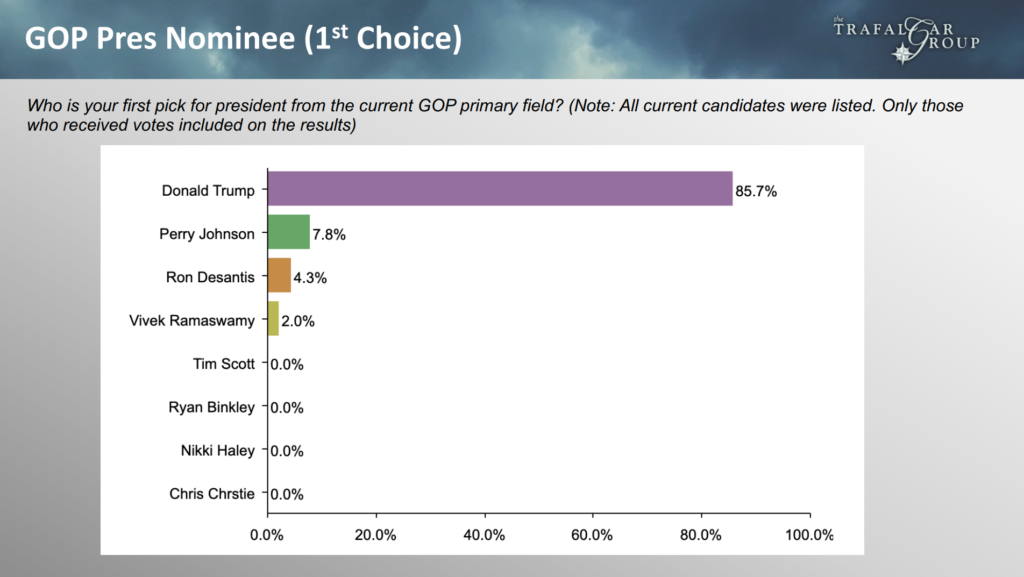 Surprisingly, business tycoon Perry Johnson outperformed DeSantis, securing third place with 7.8% of the votes, an intriguing outcome given the conference's location in DeSantis' home state. About 3,000 of the 6,000 attendees participated in the poll, representing a broad spectrum of age groups.
Trump's dynamic presence and captivating speech at the event undoubtedly reinforced his dominance. However, the noticeable absence of Governor DeSantis may have contributed to his lower-than-expected poll performance. Following DeSantis, Vivek Ramaswamy was chosen as the second most favored candidate, then Trump, and finally DeSantis.
The straw poll also shed light on prevalent attitudes among the attendees. A substantial majority opposed American intervention in the Ukraine conflict and identified border security as the nation's top priority. There was also significant skepticism concerning the Republican National Committee's voter mobilization efforts, with many expressing reluctance to donate to the organization. In contrast, early voting and vote banking enjoyed broad support, endorsed by almost 90% of the polled attendees.